---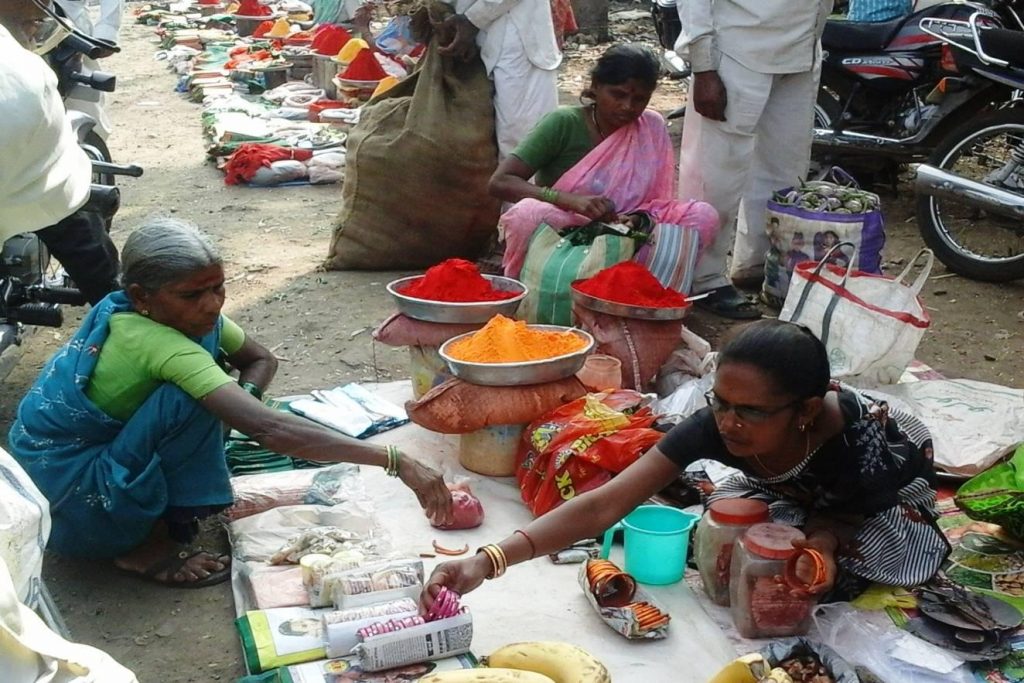 My name is Tamanna Attar. I have five sisters and two brothers. Our family business was to sell God's worship articles in front of the temples. I lost my father earlier. So my mother was doing the business alone for the family. When her health condition became weak, I started doing it. I was the fourth sister. My two sisters were married. When, I got married I came to my in laws. I was dreaming for the new hopes & new life. My husband was serving in a company.  After some days, he gave up the job & became a drinking addict. I begot a son. I was so happy at that time but the happiness didn't last long as he was diagnosed with hepatitis & we lost him after just four days of birth.
His loss resulted in our daily quarrels. My husband does not have any work except quarreling & beating me. Other in laws members were also no different. I came back to my mother & decided to never go back. My brother advised me to apply for the divorce in the court. But, my husband remarried with another woman. Meanwhile I was suffering from severe stomach ailments. In diagnosis the doctor reported that I had a tumor in my stomach which needed an operation & I would never beget a child. After operation, I firmly decided to never remarry. After some years my husband died of his addiction. I was always blaming God and destiny since nothing good happened in my life. I had become totally pessimistic. I was thinking that I was only a puppet in the hands of the destiny. I was also thinking to suicide.
One day, I came to know that there was a meeting arranged by Mann Deshi for women. I wasn't eager to go there but a woman took me there. In the meeting, they informed the women about various businesses for women, aid & loan for capital, market stalls etc. I was lending the money from money lenders whose interest rate was very high. The finance companies were not lending me the loan because I didn't have any co-borrower. I realized the benefits of the Mann Deshi bank loan & decided to demand the loan. Mann Deshi informed & guided me like friends about the loan & its procedure. They also helped me for essential documents for the loan. They allotted me the 'weekly market cash credit loan' which I utilized to expand my business. Its interest rate is low & it saves my time & money. It helped me to expand my capital & business which resulted in good profit. Now, I have decided that I will never borrow the loan from money lenders. Mann Deshi has transformed a poor, frustrated woman into a successful business woman.
Tamanna has a business of selling God's worship articles in the markets. She was marketing in three markets & had ₹3,500 monthly income. Now with the help of Mann Deshi bank she is marketing in 5 different markets. Her monthly income has also risen up to ₹6,000. Now she can offer variety of articles in her business Mann Deshi Bank's project has made this possible.
---