---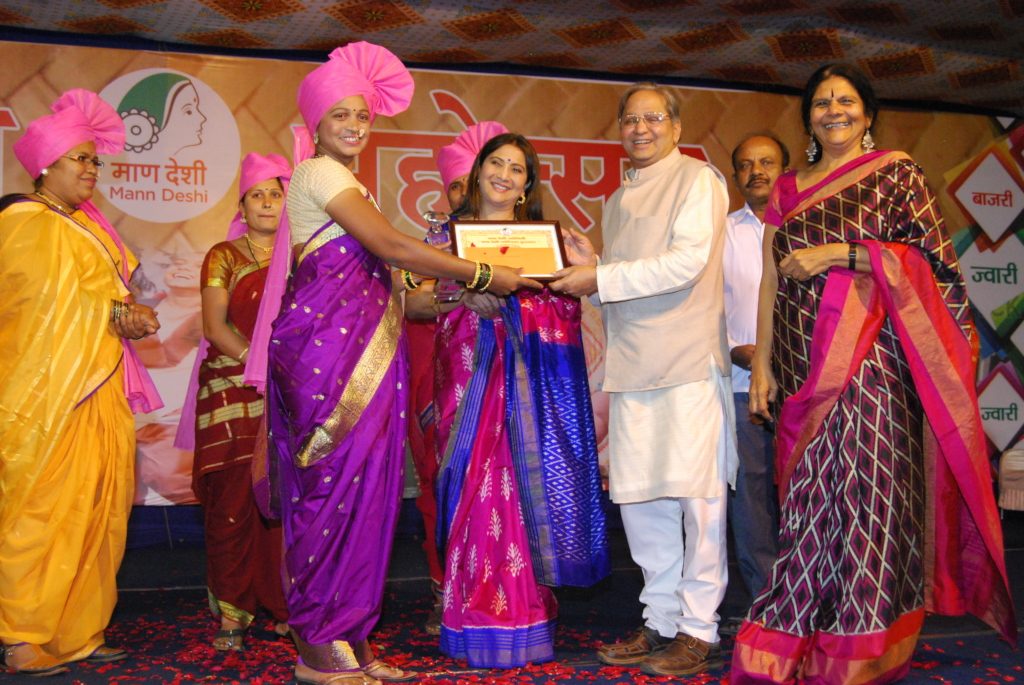 Rupali Shinde was married off at the tender age of fourteen. For many years, Rupali supported her husband in the family's traditional leather business. However, the Rs. 4,000 they earned was not enough to make ends meet.
One day, while visiting a temple with her husband, Rupali noticed some people playing a variety of drums. She saw that these instruments used the same leather she and her husband made, and was struck by a new business idea. She decided to use the leather from the family business and make and sell musical instruments.
Initially, skilled manufacturers would build these instruments and Rupali would sit beside them and carefully observe their technique. After six months of trial and error, she learnt to make these instruments herself. With the desire to grow a profitable business, she enrolled in the Deshi MBA program at the Mann Deshi business school, which taught her financial management, planning, business development and expansion. She also learned how to use an ATM and make cashless payments for larger orders.
Seven years later today, her business employs about 6 other women and she has the capacity to fulfil orders as large as 2,000 instruments a month! Over five different loans from the Mann Deshi Bank including Gold Loans and loans against her Fixed Deposits, have propelled her business to such heights. Initially very shy, she now exudes confidence and proudly talks about how she is able to give her children an excellent education, something she never had for herself. Speaking at a motivational lecture, she coined her own phrase which inspires all of us at Mann Deshi,"Continue to work hard, slow and steady, and let your success make all the noise".
Her dream is to continue growing her business, buy additional machinery to facilitate production and continue to empower other women to hone their skills and build value.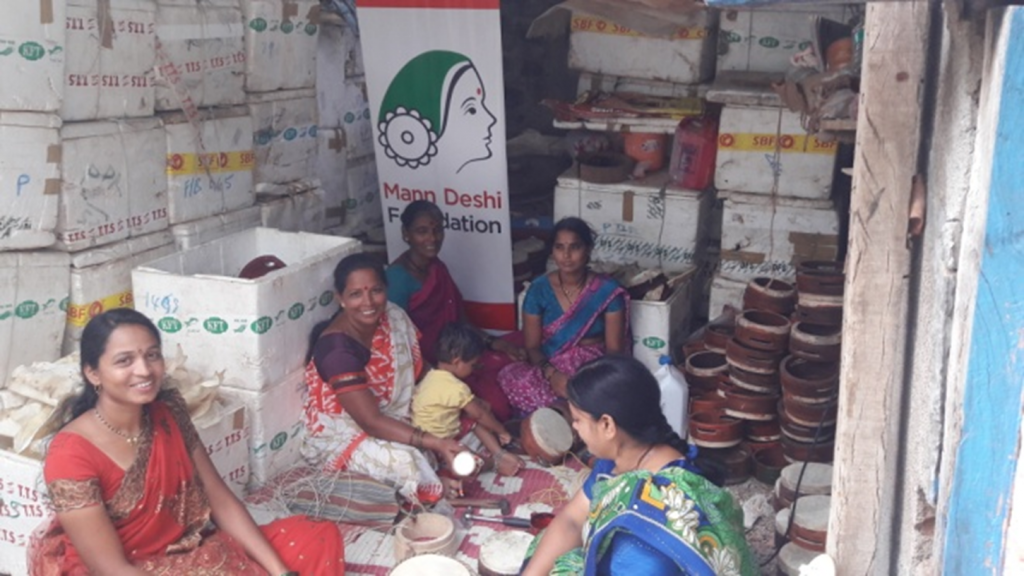 Inspired by Mann Deshi's work, she joined us as a Digital Literacy trainer in 2018. Each month, she trains over 300 rural women to use ATMs, and adopt digital modes of payments such as payment apps, QR codes and online transfers. She has been managing her job and instrument's business simultaneously, carrying out business until late hours after her job, and supervising her employees over the phone. She wishes to further her dream of empowering women by providing a door-to-door advisory to rural businesswomen through the Mann Deshi Digital Didi program.
"If I ever meet our Prime Minister Modiji, I would like to tell him about how we are following his directions to build a Digital India and are doing our bit at the grassroots level."
Rupali exemplifies what Mann Deshi stands for and we laud her for her entrepreneurial spirit.
---