---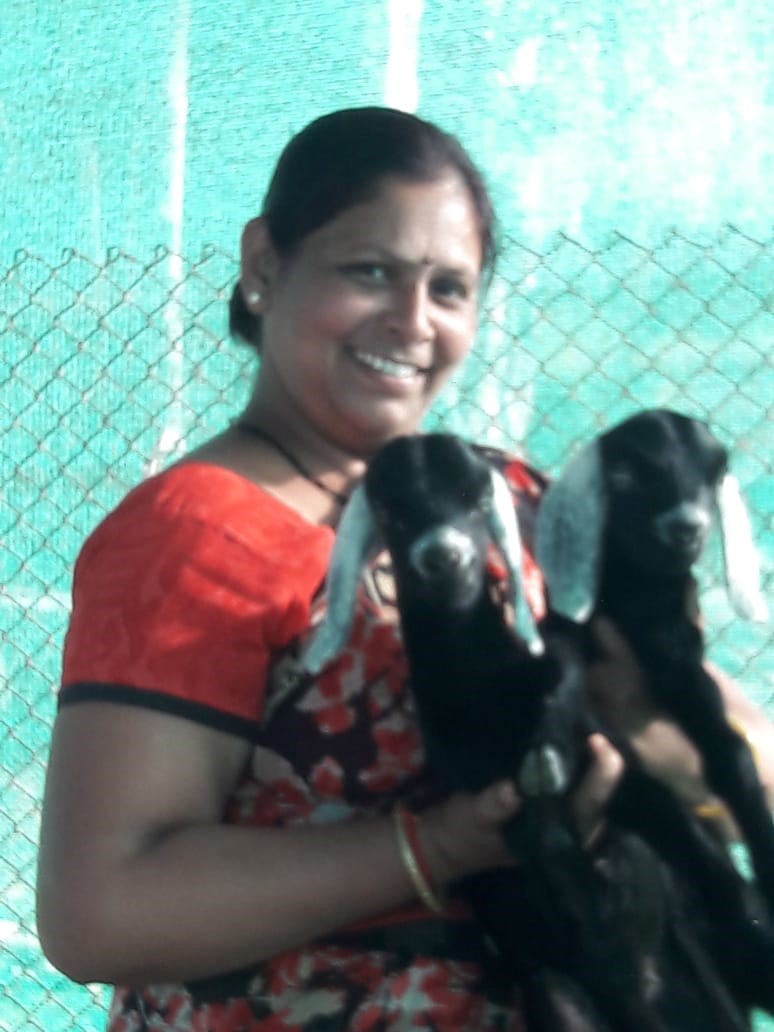 Rohini Garud was always keen to work and be financially independent. One day, while visiting the Mann Deshi Mahila Sahakari Bank, where she had a saving account, she learned about various agri-workshops that the Foundation offered. Since the family already had some poultry and livestock, Rohini decided to expand this business.
She attended four workshops and learned about the different varieties of goats and sheep, their diet, health and about the basics of poultry farming. The workshops also covered topics such as public speaking, self-development, business development and money management. Her husband, a farmer, gave Rohini a small piece of land to run her business and grow fodder.
"The very first time, I bought a pregnant goat, she soon delivered two kids. After they matured, I sold them in the weekly market and made a pretty decent profit. Now, twice a year, I buy 100 chicks and raise them for three months before selling them. I sell eggs too," says Rohini. She makes an annual income of about Rs 50,000.
Rohini is now keen to expand the variety of the breeds she offers – of both poultry and goats. She manages her business single-handedly – whether it's carrying the goats and hens to the market or bargaining with customers.
"Many people are surprised that I manage everything. Some also ask me why, despite my having completed high school, I do this work. I tell them no work is too big or small. What is important is that I am not dependent on anyone financially," she smiles.
---