---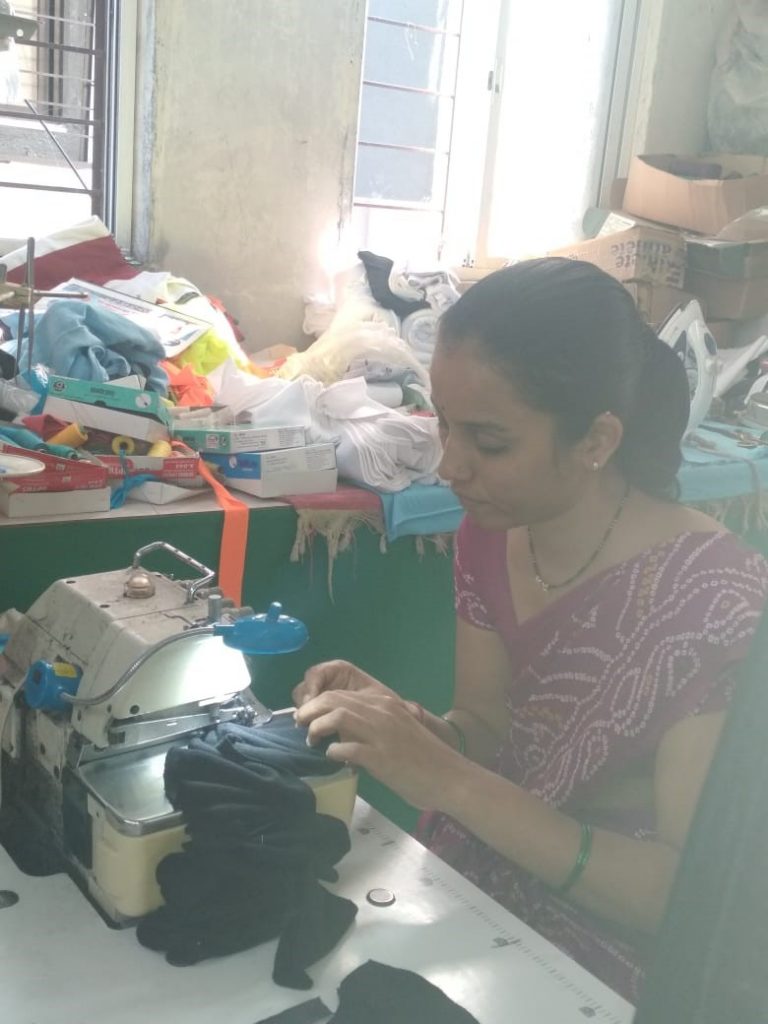 If Rupali is able to earn nearly a lakh rupee per month today, it's only due to her hard work and persistent effort. Way back in 2011, when she started her stitching business, she had just two sewing machines. Today, she has 10 sewing machines and five women working as assistants. Her clientele includes reputed names such as Dove and Champion Sports, among others. Rupali's journey to reach this point has not been an easy one.
In the year 2010, Rupali's world came to a standstill when she learnt that her younger son had holes in his heart. At the time, she and her husband worked in the same private firm and earned poorly.  Realizing that their son would require expensive medical treatments, they decided to launch their own business.
The couple took a Rs 2 lakh loan from a private bank and started manufacturing t-shirts which they sold to retailers. However, they didn't do as well as they had hoped.
Six years ago, Rupali attended a business workshop by the Mann Deshi Foundation. "It helped me hone my marketing skills and learn the nuances of business. I was also assisted to procure stitching contracts from reputed companies," she says.
Rupali has trained more than 30 women. "My training covers many topics- fabric estimates, cutting fabric, pattern design, stitching, thread trimming, folding, tagging and packing," says Rupali, one of the awardees to receive the Best Businesswoman Award 2019.
Her younger son, who is now eight-year-old, has successfully completed two operations, all thanks to the income she has made from her business.
---