---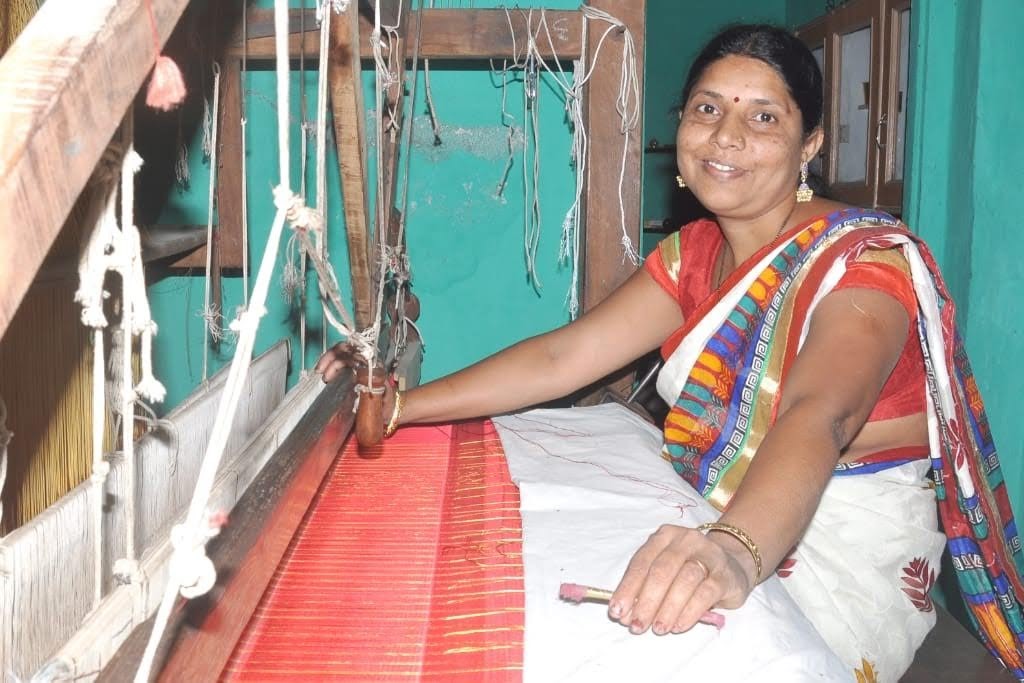 Sangeeta Pawar of Sinnar village in Nashik district, is a skilled artisan who creates intricately designed traditional handwoven paithani saris. And while she has been making paithani saris for the past decade, it is only recently that she realized her true worth of her skill.
Sangeeta was taught how to weave paithanis from her older sister, who is also a paithani weaver. "It takes about a month to weave a paithani and I am able to make about a dozen in a year," she shares.
About eight years ago, Sangeeta and her husband separated and she moved to her mother's home in Sinnar. "After we were left on our own, I found managing affairs very difficult. Thankfully by then I had already gained a few years of experience in paithani.
I decided to make the most of my talent because I wanted to educate my son," says Sangeeta, whose son is now 18-year-old and is pursuing a course in industrial training. When she branched off on her own, Sangeeta made a measly Rs. 14,000 for a sari.
"I knew my product was good but could not communicate or bargain with retailers effectively. However, after my Mann Deshi training about two years ago, I have gained the confidence to assertively demand the right price for the design, time and work I put into each sari," she says.
I knew I had the talent but my inability to market myself prevented me from earning more," says Sangeeta, who travels to Yeola every month to meet with retailers. Her latest creation just sold for Rs 50,000. Sangeeta aims to open a training centre and teach other women to weave, help them find employment and also expand her business. She is now keen to increase her production and supply paithanis to retailers in Mumbai.
---